"So Proud"
Posted by KT LaSalla  ~ March 5, 2015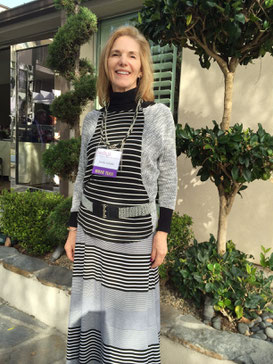 How is "2015" treating all my readers so far? For me, 2015 has been a whirlwind. Most of you know I spent a few days in California overseeing a retreat for 50 women as part of my Event Planning business and I have also been keeping up with my Dance Aerobic classes that I love and miss when I'm away! Whew, I just took my first breather this past Sunday and I feel so rested and excited that I'm finally back to "blogging for health.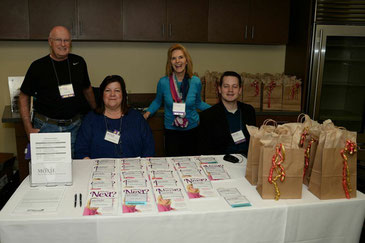 I want to say how "proud" I am of all my seniors.  Very few of you gained weight over the holidays and for those who did, I already see you losing those unwanted pounds!  Also I see so many of you moving more and feeling great! Way to go in starting "2015" off on the right foot, Wahoo!
Let's continue that great start for "2015" and talk about Healthy Thoughts.  Every thought you have is meaningful whether it is positive or negative. Let's first talk about negative thoughts sometimes called "Stinking Thinking." Although those kinds of thoughts can inspire and motivate you to make a change in your life, I usually find this is also necessary for your body and mind to either rejuvenate or move onto the next level!
Thoughts, positive OR negative, turn into ACTIONS. We have a choice either to filter that action into a positive or a negative reaction for our well-being. It's not always easy when you get to the 55+ and over age to keep your body and mind strong and flexible! Without getting too deep and technical…with just ONE thought, multiple feelings can appear affecting yourself and others. These reactions can be powerful to so many situations in our life that we hold dear.
Let's now focus on our "positive thoughts." I have a lady in one of my classes who was told she had stage-4 cancer.  I would never judge anyone on how they react with that kind of news. Yes, she had surgery and chemotherapy, however, this is not always the complete answer.  The good news is that she continued her weekly exercise program that she had done for years and had the motivation to always think positive.  I, along with so many people, feel with her positive thoughts and continuing to exercise that she "thought herself well!!" This is just one example of so many wonderful situations that can happen in your lives with "positive thoughts!"
So ending the first Blog of 2015 on a "positive note," I'd like to remind you that we all have choices in our lives. I'm hoping that you think enough of yourself and others to always leave your family, friends and anyone you come in contact with thinking POSITIVE and feeling better for having been in your presence!