Fitness Classes & Socializing
Posted by KT LaSalla ~ August 11, 2014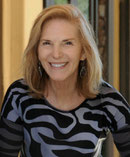 So often I hear about all the fun people have at their fitness classes. They meet many new people who enjoy similar activities and make new friends with those who frequent the same fitness classes.
In June I wrote, "How to Avoid Being a Couch Potato" (June 16, 2014, www.agelessaerobicdance.com/blog/). It had a list of Ideas for Everyday Movement. The third bullet talked about Moving while Socializing i.e., instead of just meeting a friend for coffee or lunch, why not add a walk in the park or a walk in the Mall.
My Virtual Assistant, Sherry Walter, who produces all these wonderful blogs for you with photos and illustrations (I just give her the body with the words), said: "KT, I had a chance to share with one of my health care professionals about using your wonderful Chair DVD to encourage movement in the arm with lymphedema, (see Sherry's testimonial on my Service Page) but I wished I could transport you here to Ohio because I miss the social interaction and participation in your class."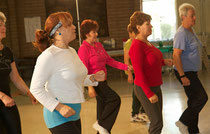 As Sherry and I were throwing ideas around for this week's Blog, she brought up a good point about people getting set in their ways. Sometimes this includes staying at home and watching TV or sitting for hours in front of the computer instead of choosing to participate in a fitness class knowing if they just make the effort to attend a class they'll have more fun and feel so much better. I have many people, men and women, say how hard it was to leave their home and come to class. I certainly understand, though I "always" hear them say how great they feel after class, wahoo! In fact, I have a retired man in my Phoenix class who went on vacation and when he returned it took him a couple weeks to get back into the routine  of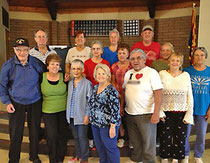 his weekly fitness classes that he really enjoys. I'm so proud of the attendees in my classes who go through this normal stage as they find a way to start up their class routine again.
I feel the point Sherry was making is when you take a class (or any kind of class to better yourself for the good you will receive in participating), reach out to like-minded people not only for friendship but also to encourage and spur one another on!