How do you rate yourself on AGING?
Posted By KT LaSalla ~ August 4, 2014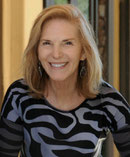 Hi everyone! I missed you last month when I took July off from blogging to refresh and rejuvenate my mission for seniors, which is "spreading the word of the importance of moving every day for a healthy life!"
Do you know that we're over the halfway mark to a new year? How are your healthy goals going for 2014?  I am so excited about the many "baby boomers" who create and participate in various activities! In many areas of the country you see all ages hiking, swimming, playing all kinds of sports, and just getting out there and "moving"!  Many people use a local mall to walk or exercise indoors, especially in areas of the country too hot or too cold to walk or exercise outdoors.  A lot of people walk the mall before it is officially open.  One of my classes is the perfect example.  Many of the seniors, who take my 9:00am Dance Aerobic class at a Mall in Phoenix, will walk the Mall prior to class as a warm-up!  Way to go class!

 What kind of exercises or activities are you doing to move and stay healthy?  If you have been following my blogs, you will have read about exercise classes versus sports.  I am anxious to hear from my seniors that "get it" about the benefits of any kind of movement and also from my "couch potato" friends who want to hear more!  
In the meantime, be sure to leave a comment and let me know what you are doing so I can share with my seniors at class as well as here on my blog!

Clip of Ageless Aerobic Dance Class at Mall 2013
Clip of Ageless Aerobic Dance Class at Mall 2013
IMG_0086.mov
QuickTime Video Format
2.3 MB