Posted by KT LaSalla ~ July 9, 2014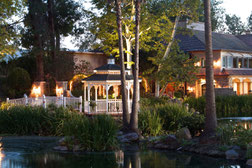 I just returned from beautiful Westlake Village Inn in Southern California where I assisted Joy Chudacoff, Business Coach for Women and Founder of Smart Women Smart Solutions, as she presented a retreat for some very smart women! I also assisted Eric Cosh, Videographer & Photographer, as he shot films and photos of the retreat for Joy. The weather was beautiful and please observe the view outside my room; definitely "aha moments!" It was truly a working "vacation!"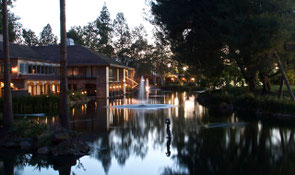 The real reason for this note on my "Blog Page" is to let my visitors know that I will not be blogging the month of July 2014. Besides teaching at various centers (see Class Schedule), I will be working diligently with my independent Virtual Assistant, Sherry Walter, preparing and incorporating the new exercises referred to as "SPORTS" in a new program for seniors and people of all ages.
Please follow us as we journey into a new adventure where people are getting excited about movement in a positive outlook for their lives, wahoo!!
Be safe and have fun. See you in August.