Published May 28, 2014 ~ By KT LaSalla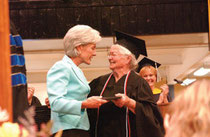 Last week we looked at exercise as a "fun" sport.  This week we will take a peek at the sport of exercising our brains.
Fortunately, we seniors are a strong market today and the proof is in how much longer we are living.  Just read AARP's magazine or go online to any of the websites for seniors.  Every day you see all the activities targeted for seniors on how to keep active plus how to better ourselves as we expand into our later years with numerous achievements like going to college, going back to work either for a company or as an Entrepreneur, and even showing leadership in important foundations or political matters in the world.  Look at Nola Ochs.  She is officially noted by The Guinness Book of World Records as the oldest person to receive a bachelor's degree in History at the seasoned age of 95 and a master's degree at the age of 98.  Awesome!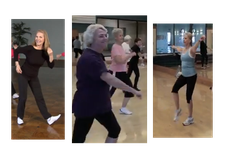 As we see from Nola, it is important that we exercise our brains as well as our bodies by playing games, doing crossword puzzles, and all kinds of activities that make us think and challenge our brains.  Even when teaching my dance aerobic classes, I always do movement combinations in our dance routines so that we're exercising our brains as well as our bodies!
In conclusion, if you, as a senior, are already playing a role in what I describe as the "unbeatable ageless generation" and have found your path to follow, then my role as the "Fitness Expert for Seniors" is to present all kinds of sports as we move our bodies and our brains toward a happy and healthy way of life.

Click on "Comments" below and leave your Thoughts for KT.