May 21, 2014 ~ By KT LaSalla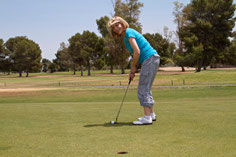 Exercise should be as fun as any sport. Have you ever heard or said, "Is Exercise a Sport?"
It's a necessary sport for us seniors! We do it our way: standing, sitting, leaning, or anyway we can because today's "Senior Generation" loves activities and knows the value to "just keep moving!"
Billie Jean King, the great tennis player, says on experiencing osteoarthritis, "If you have arthritis, don't think you should become sedentary. Think positively and make sure you move. Take a walk in the park, play tennis, or take a hike."
Sounds to me like Billie Jean intermixes "sports and exercise" together in the same breath. You be the judge!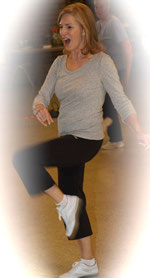 Still not convinced exercise is a sport? Google® "Exercise for Seniors" on the internet and you will see just how many excellent DVD's, CD's, books, exercise classes, swimming, tennis, golf, and bowling activities are listed as exercise.
Why, there is even a new exercise sport, mainly for adults and seniors, called Pickleball. You will be amazed at the number of seniors now playing this new game, especially in Florida and Arizona where a large population of seniors reside. Pickleball is a combination of tennis, ping-pong, and badminton. The 50+ are seen on special courts, similar to tennis courts, though smaller, for hours. Now that sounds like a fun sport, or is it exercise? It's classified on Google® as both.